Mental health is not a destination, it is a set of skills leaders acquire and implement into their life to be able to ride the ups and downs of the rollercoaster of life.
Life is constantly changing. We can have great days filled with success. There are periods of time when things seem to go smoothly. But, there are also days, weeks or even months when things can be tough or go wrong.

Mental health and wellbeing is not feeling happy all of the time. Being mentally fit means we have the skills to experience a range of feelings, adapt and work through whatever challenge is in front of us.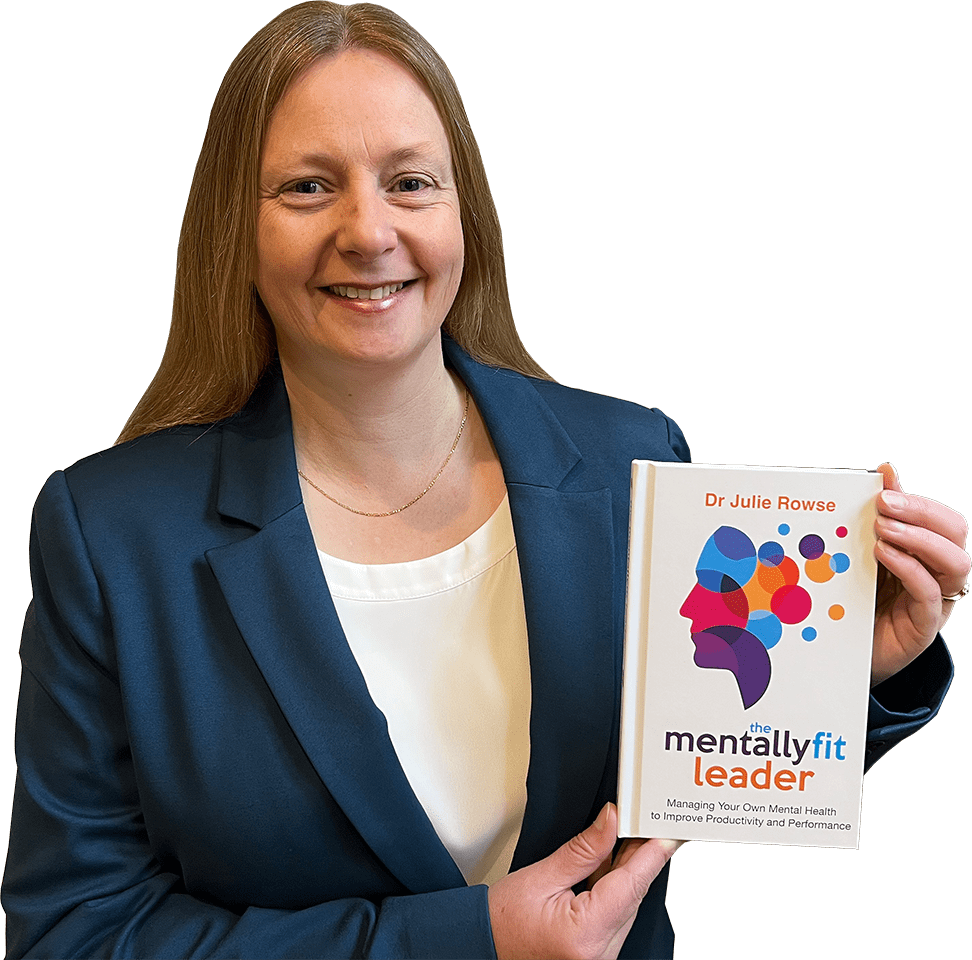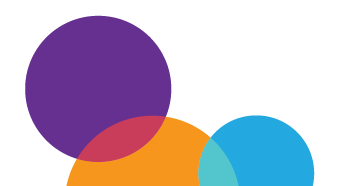 Dear Leader,
Thank you for taking the time to have a look at my book.
I know you are extremely busy and always working hard so the book is also available on audiobook for you to listen to when you are driving between places or are out for a walk.
I want you to know you are important, you are your best asset! My book will help you to look after your mental health and wellbeing so you can sustain the great work you do every day.
We know that leaders who don't prioritise and plan to look after their mental health and manage their stress become run down, burnt out and can't function as effectively. My book will help you to create a plan to look after your mental health, so you are productive and perform at your best.
I'd love to hear your thoughts about my book.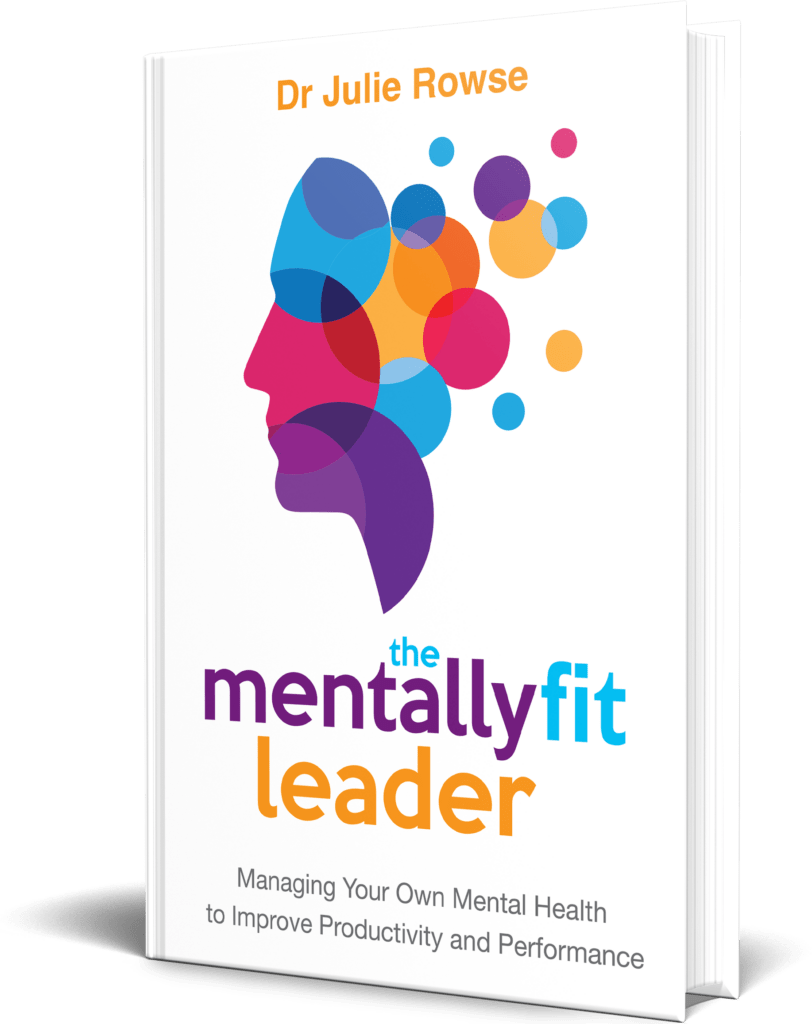 If you want to thrive as a leader, Dr Julie Rowse's book, 'The Mentally Fit Leader' is a must read. It provides a clear roadmap for looking after your mental health and wellbeing. Drawing on her extensive experience and training, Julie has packaged up her immense wisdom into this easy to read and highly relatable book.
Michelle Bihary
People Leadership and Workplace Resilience Expert
'The Mentally Fit Leader' is a helpful resource to understand and apply strategies to live a more valued life. In her book, Julie has quite deftly been able to translate complex concepts into easily understandable and applicable strategies. This is a must read book for all leaders looking for a better life balance.
Darren Gannon
Director & Principal Psychologist, InMind Solutions
"Leading in our world is more complex and volatile than ever before. To intentionally move from surviving to flourishing leaders need to be self-aware and prioritise their mental health and wellbeing. 'The Mentally Fit Leader' is a practical tool to help you get started and make that journey a reality."
Karen Snibson
Principal, Phoenix P-12 Community College
"Julie has always had a passion for mental health. Her book, 'The Mentally Fit Leader' comes at a time when society is finally emerging from the shadows and there is a willingness talk about mental health, good and bad. The book is an easy read and offers everyday practical suggestions which are not hard for us to tend our own mental health needs. Let's face it, if we don't take care of our own mental health, how do we begin to look after others around us."
Des Hudson OAM
Chair, Ballarat & District Suicide Awareness Network
Support available to help you become a mentally fit leader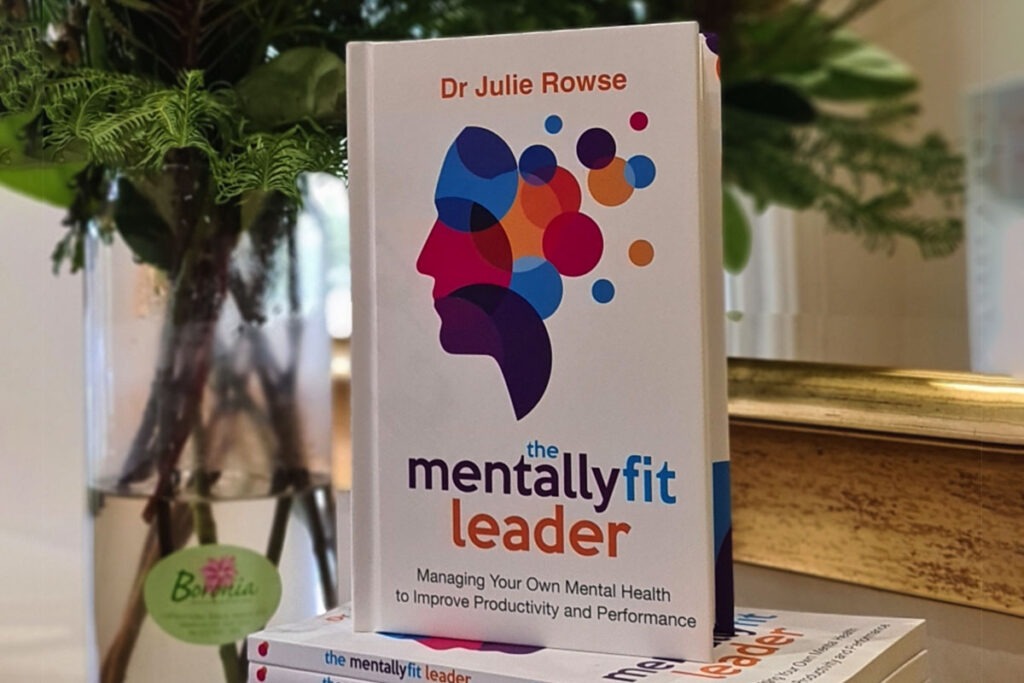 'The Mentally Fit Leader' is designed to be easy to read and capture the essence of what you as a leader need to know about your own mental health, so that you can implement some simple and practical strategies in your everyday life that are effective for you. Ideally, it should be feel like you are simply having a conversation with me.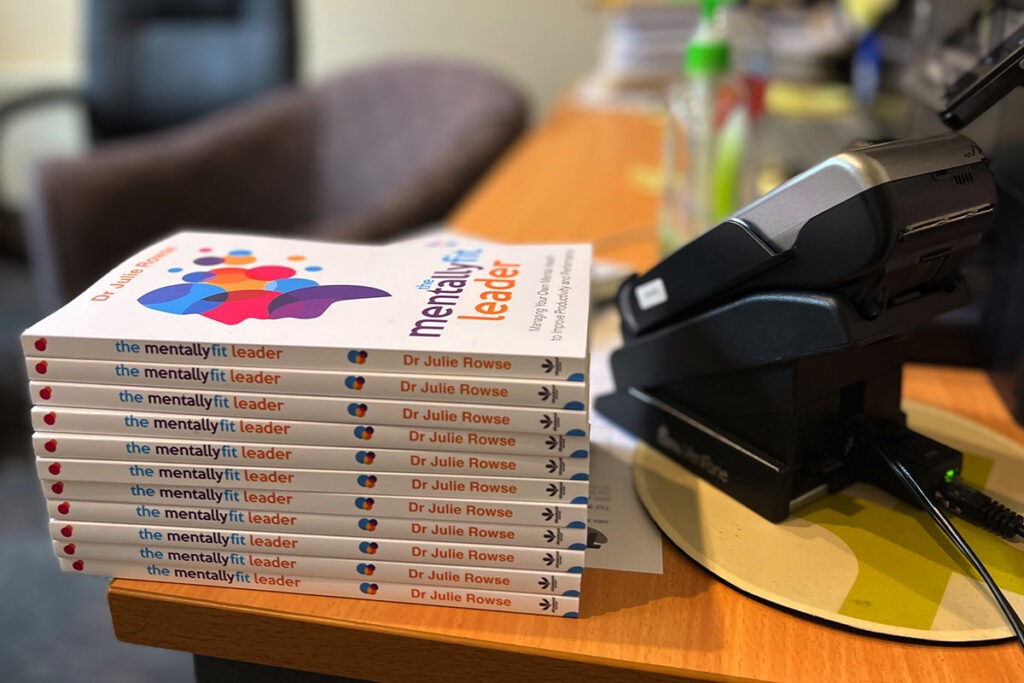 Sometimes we can all need help to kick start a change and 'The Mentally Fit Leader' Masterclass one day workshops are designed to do just that! Are you ready to start prioritising your mental health and wellbeing? The programs are available in person, online, or specifically designed for your organisation.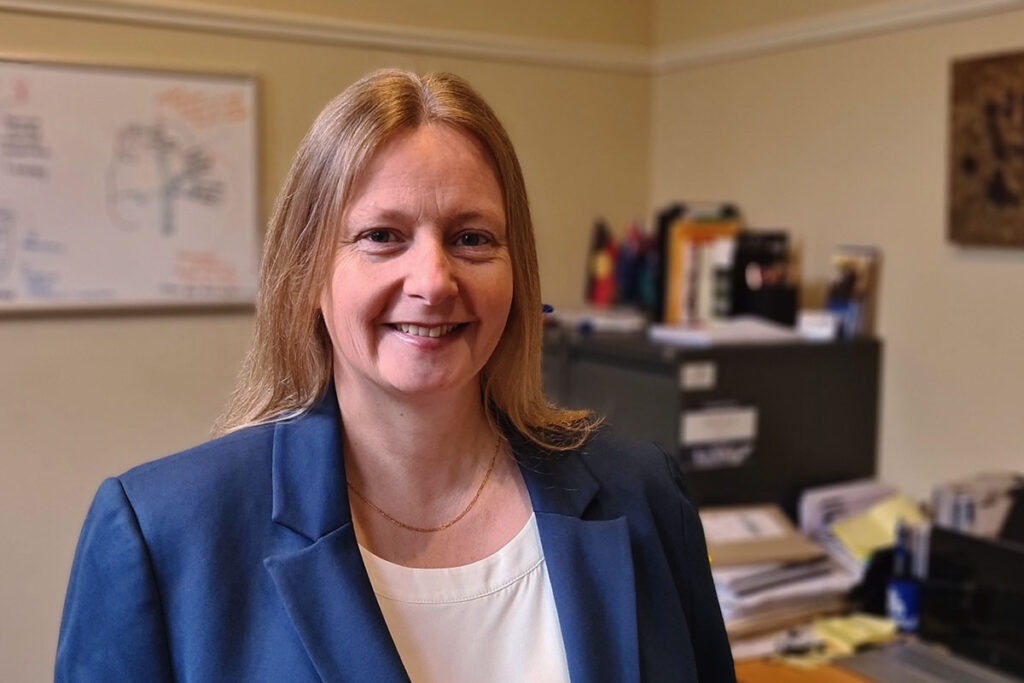 People who succeed in life have mentors and coaches who help them achieve their goals. These can range from sporting coaches to business coaches. If you would like some help to become a mentally fit leader, Julie is a leading mental health expert who has coached many to achieve beyond their expectations. If you'd like to work with Julie she offers 1:1 and group coaching.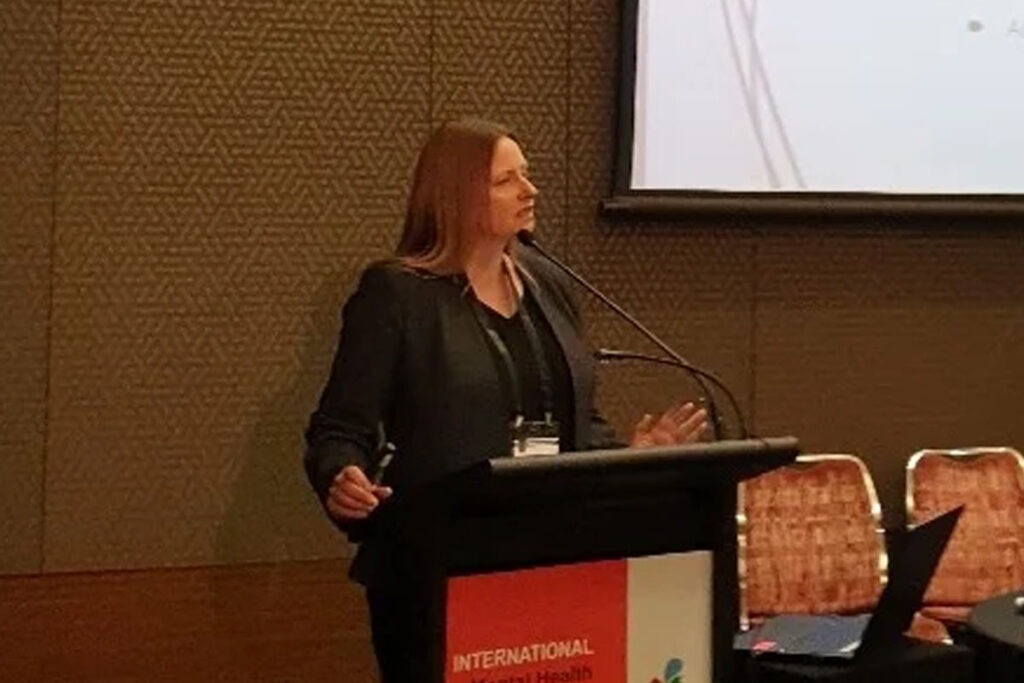 Julie is an enthusiastic and engaging speaker who will bring insight and energy to any event. If you are looking for a mental health expert to inspire your leaders contact now to discuss how Julie could bring added value to your event.
Dr Julie Rowse is a mental health occupational therapist with 24 years experience.
She is passionate about people being able to live life to the full and believes that through individual, family and group therapy, training and educational programs and through sharing her experience she can help others attain positive mental health.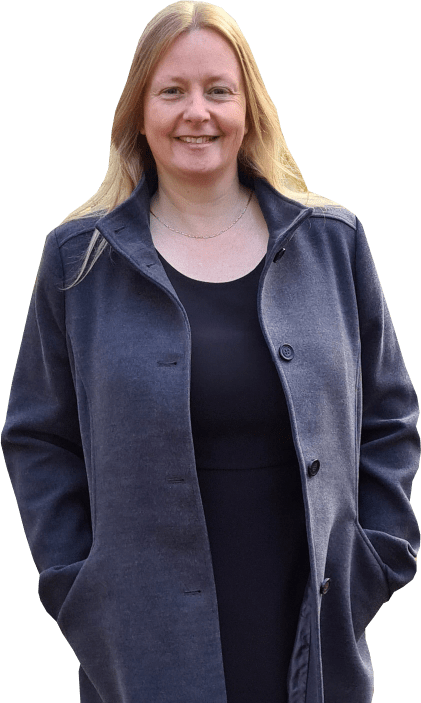 Subscribe to my newsletter
If you would like more information about how to look after your mental health to prevent you from 'hitting the wall' connect with me for regular tips and support options.